Unique Management Consultants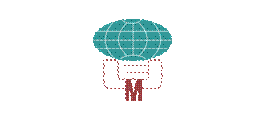 About Unique Management Consultants
Company Industry: Other
Company Location: India
Unique Management Consultants (UMC) an Indian Government recognized Recruitment Company houses its Head office in Mumbai, having branches in Delhi & Cochin and associates in major metropolitan cities in India with a firm backbone of expert networking, executives and staff, to provide the best quality of manpower resources.

The best of resources in Manpower comes only with experience, the know-how of the job, deep understanding of the job environment and the manpower suited for a particular kind of industry. The impact of the internet and globalization has created an intense global competition and the companies require high quality human resource consultancy. UMC perfectly understands and seeks to fulfill the trend to move towards further recognition of Human Resource Consultancy / Recruitments.
Vacancies at Unique Management Consultants
We're sorry. At the moment there doesn't seem to be any opportunities from Unique Management Consultants. Why not try a general search for Unique Management Consultants on Alahad Group (Pvt) Ltd. for other possible opportunities?